Can I participate if I don't live in the Bay Area?
As long as you are willing to come to San Francisco for visits and class sessions on a regular basis over the course of one year, you are welcome to participate. It is possible that future classes may be held in other parts of the Bay Area if there is enough interest, so please call us if you would prefer a class closer to home.
The first visit is long! How flexible is scheduling?
MBSR classes are usually held on weekday afternoons, but scheduling for the other visits is flexible. We can also break visits up over two days if you would find it more convenient.
Will I be compensated?
Yes. You'll be paid for the time you spend with us. Amounts vary depending on the length of the visit.
Will I get results of the testing?
If you consent, a summary letter will be sent to your primary care provider following your first study visit. This letter will contain results of many of the tests you undergo with us. We will not send results to anyone without your permission.
Powered by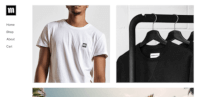 Create your own unique website with customizable templates.